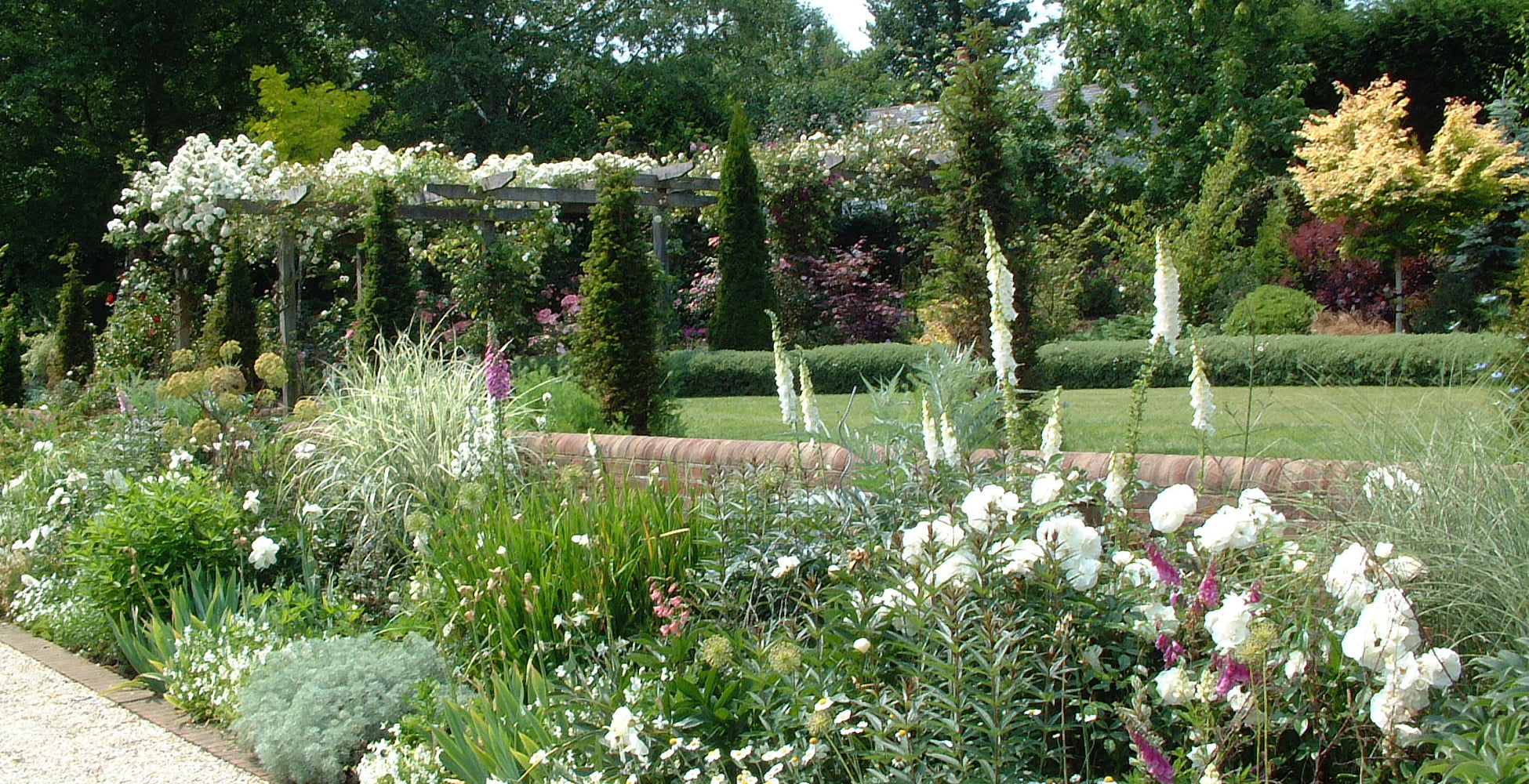 We believe that healthy, well grown plants are the key to a successful garden. They are one of the most important three-dimensional aspects of any  garden. The correct use of plants can create volume, shade, architectural shapes and change the atmosphere and mood of a garden.
Bringing a horticultural vision to life often requires a professional garden designer. We work with several award winning garden designers who are able to develop plans from a first drawing to a flourishing finished garden.
Initial steps involve discussing with the client their requirements. For example confirming desired style, budget, the time they have to dedicate to maintaining the garden and highlighting any potential implications such as soil type or wind prevalence. Once familiar with the site, including its dimensions, slopes and views, the designer will create an outline plan of hard and soft landscaping for the client to review and approve. This could include pond or retaining wall installation, incorporating pergolas or rockeries.
From here, the client may choose to implement their own planting. However, for more complex or larger designs, the designer can generate a more detailed planting plan. From their depth of knowledge of plants, they will include specifics such as which flowers and plants with thrive in your garden, the number required and their position within the design. Larger specimen plants can be used to achieve a more "instant" finished look or younger plants can be used to allow a garden to mature naturally over time. The designer will also take into account soil conditions, correct spacing and the overall wishes of the client.
We are often presented by clients with an established garden which has passed its prime where a freshen up is required to return it to its former glory. Sometimes that means giving it a more modern look or developing a new planting plan if it has become patchy. Hard landscaping need not be required but rearranging existing shrubs or plants to change the focal points are all that's needed to improve the vibrancy.
Whether it's a brand new planting design or some ideas to improve an existing garden, we can help. Call the office today on 01435 883 516 to chat to one of the team or email info@frogheath.co.uk